Flow State Four Mushroom Blend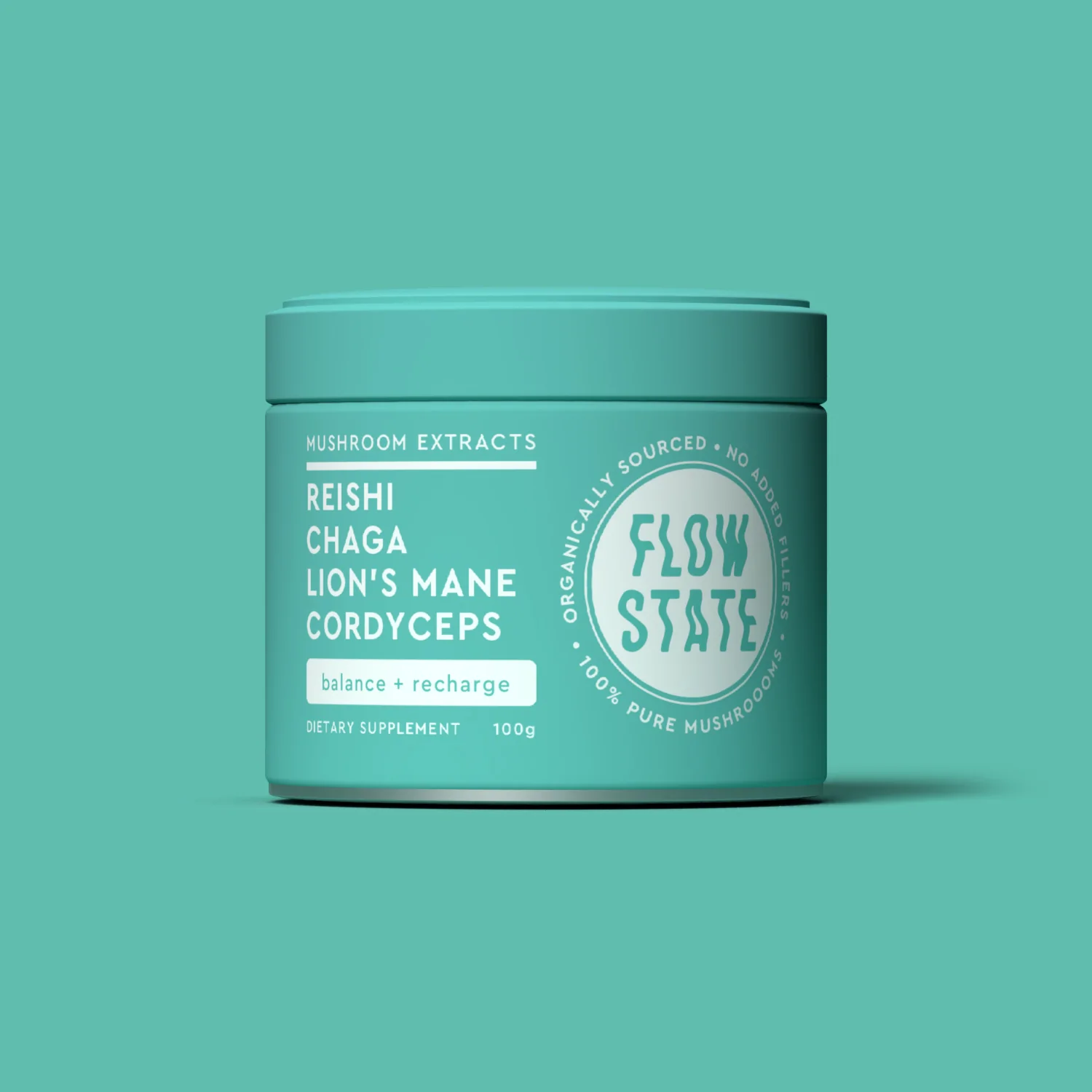 Flow State Four Mushroom Blend
Each tin contains 100 grams of the following mushrooms:
Chaga extract (Inonotus obliquus) 
Cordyceps Militaris extract 
Lions Mane extract (Hericium erinaceus) 
Reishi extract (Ganoderma lucidum) 
High strength 10:1 extracts.
No fillers or flowing agents. 
Full fruited mushroom bodies.

Dual extraction (organic alcohol and hot water extraction methods).

Third party tested in New Zealand

 

for pesticide residue, heavy metal analysis, microbial analysis, and active compounds (Massey University and Hill Laboratories). 

Gluten free, non-GMO, vegan and paleo friendly.
How to use:
Mix 1/2 teaspoon into your tea, coffee, smoothie or any food of your choice. Stir or blend. Can be added to anything hot or cold.
If you are sensitive to herbs, start with a 1/4 teaspoon. In time you can increase your intake according to your daily needs.