Sunhouse Chai - Turmeric Masala Chai - Honey Sweetened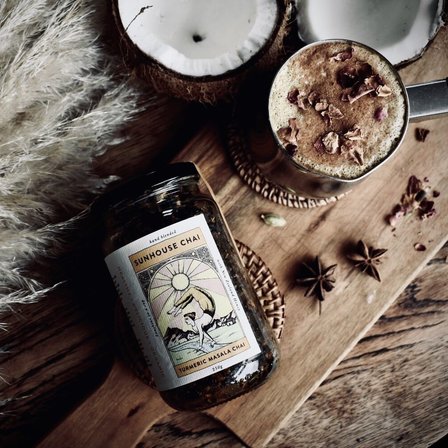 Sunhouse Chai - Turmeric Masala Chai - Honey Sweetened
Made with New Zealand honey

Sunhouse Chai Turmeric Masala Honey blend is made from only certified organic whole spices, organic Assam Tea Leaves, ginger root, turmeric granules and blended with organic Wilderness Honey from the top of the South Island.

Simply add a heaped tablespoon of sticky chai mix to your brew pot, steep chai mix in 1/4 cup of hot water to release the flavours. Add hot milk of your liking to your steeping tea. Stir gently. Let flavours brew for 4 minutes. Pour through a strainer into your favourite cup.