Flow State Turkey Tail 120 Capsules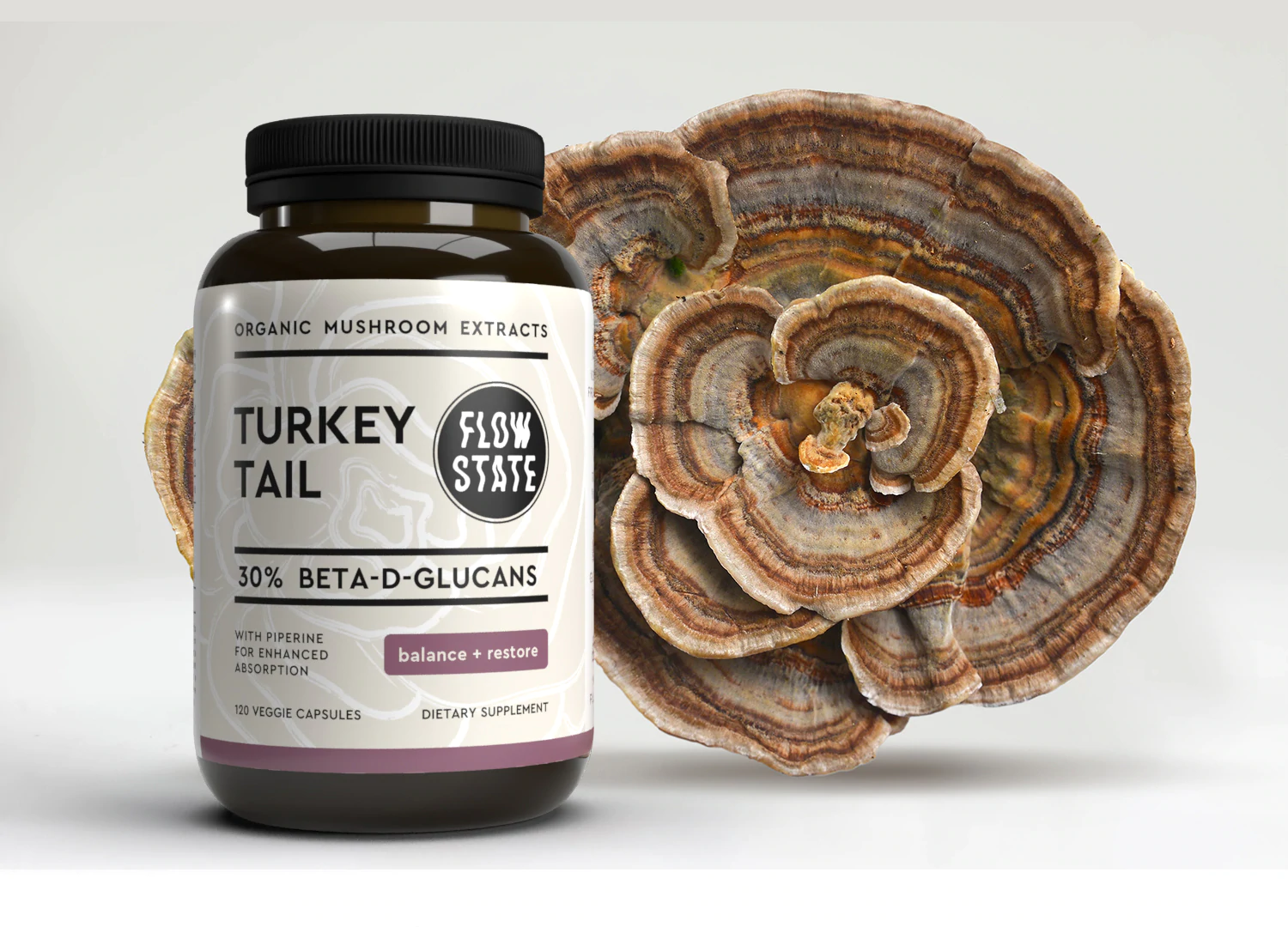 Flow State Turkey Tail 120 Capsules
Immunity & balance

High strength Turkey Tail mushroom 10:1 extract with piperine (black pepper extract) for enhanced absorption.‡ 

Each serve contains 1000mg of Turkey Tail extract (Trametes versicolor) and 5mg piperine. No fillers or flowing agents. 

Turkey Tail (Trametes versicolor) has been used for centuries in Traditional Chinese Medicine for its wide variety of health benefits, particularly in increasing immunity.